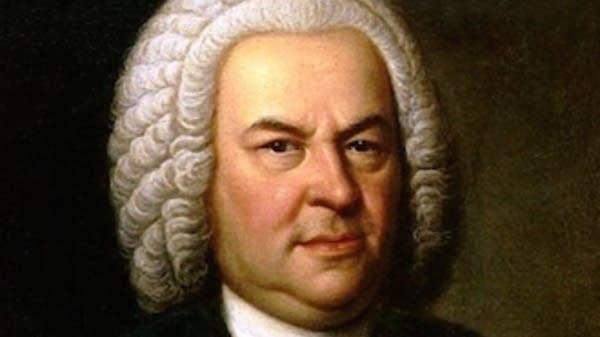 March 21, 1982
Bach's Clavierübung III #8212
…in a concert performance by Minnesota organist Nancy Lancaster, recorded on the Charles B. Fisk organ of House of Hope Presbyterian Church, Saint Paul, MN.
J.S. BACH: Clavierübung Volume 3, large chorale settings
   Prelude in E-flat, S. 552a
   Kyrie, Gott, Vater in Ewigkeit, S. 669
   Christe, aller Welt Trost, S. 670
   Kyrie, Gott heiliger Geist, S. 671
   Allein Gott in der Höh sei Ehr, S. 675, manualiter
   Allein Gott in der Höh sei Ehr, S. 676, trio
   Fughetta super Allein Gott in der Höh sei Ehr, S. 677
   Dies sind die heil'gen zehn Gebot, S. 679
   Wir glauben all' an einen Gott, S. 680
   Vater unser im Himmelreich, S. 682
   Christ, unser Herr, zum Jordan kam, S. 684
   Aus tiefer Not, S. 686
   Jesus Christus, unser Heiland, S. 688
   Fugue in E-flat, S. 552b
–Nancy Lancaster (1979 C.B. Fisk/House of Hope Presbyterian, Saint Paul, MN)
Explanatory commentary is provided by Harvard University musicologist Christoph Wolff, a noted Bach scholar and author of a comprehensive Bach biography, Johann Sebastian Bach: The Learned Musician. The historically-focused tonal character of the 97-rank Fisk pipe organ from 1979 is particularly well suited to this repertoire.
Recording engineer and producer: Michael Barone, recorded October 12, 1981