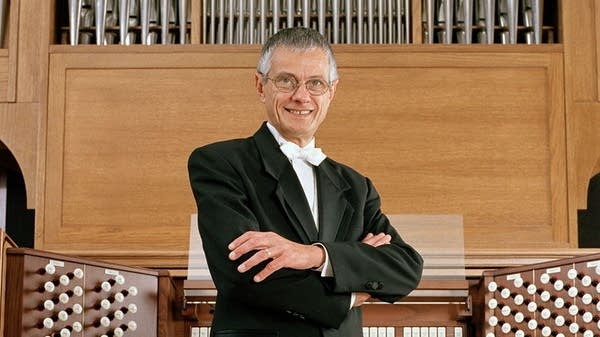 June 10, 1991
A Man for All Seasons #9123
…classical and theater organ wizard Hector Olivera demonstrates his legendary versatility in a wide variety of repertoire.
Olivera's acclaimed improvisations often weave together themes by Bach or Vierne or Messiaen with tunes like Somewhere over the rainbow or Teddy Bear's Picnic, with entertaining results. His playing combines a deep musical intelligence and an unstoppable keyboard dexterity.
These concert performances were taped during the 1986 National Convention of the American Guild of Organists in Detroit, featuring the 4-manual, 36-rank Wurlitzer in the city's massive Fox Theatre. Classical repertoire, recorded on the 1742 Hinsz organ in Kampen.
Part 1
HECTOR OLIVERA: Improvisations (1928 Wurlitzer/Fox Theatre, Detroit, MI) Pipedreams Archive 1986
Part 2
J.S. BACH: Passacaglia & Fugue in c, S. 582
JOHANNES BRAHMS: Chorale-prelude, Herzlich tut mich verlangen, Opus 122, number 9
HANS FRIEDRICH MICHEELSEN: Toccata, from Orgelkonzert II
(1743 Hinsz/Bovenkerk, Kampen, The Netherlands)
Part 3
HECTOR OLIVERA: Improvisations (1928 Wurlitzer/Fox Theatre, Detroit, MI) Pipedreams Archive 1986