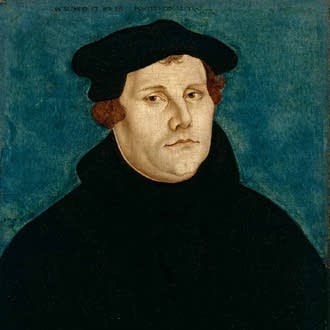 October 30, 2017
A Mighty Fortress #1744
…music in observance of the 500th anniversary of Martin Luther's Protestant Reformation.
Hour 1
ROBERT HEBBLE:  Festival Piece on A Mighty Fortress –Patrick A. Scott (2013 Parkey/Providence United Methodist Church, Charlotte, NC) Raven 969
J. N. HANFF:  Ein feste Burg –Timothy Edward Smith (1972 Beckerath/1st Congregational Church, Columbus, OH) Raven 900
JOHANN PACHELBEL:  Ein feste Burg –Joseph Payne (1983 Metzler/Stadtkirche, Zofingen, Switzerland) Centaur 2311
J. S. BACH:  Ein feste Burg, BWV 720 –James Kibbie (1755 Silbermann-Hildebrandt/Hofkirche, Dresden, Germany) BlockM 4
JEAN LANGLAIS:  Ein feste Burg –Ann Labounsky (1865 Beuchet-Debierre/Cathedral of St. Peter, Angouleme, France) Voix au Vent 62229
DIETERICH BUXTEHUDE:  Ein feste Burg.  BRADLEY LEHMAN:  Ein feste Burg –Martin Hodel, trumpet; Bradley Lehman (1995 Beckerath/Martin Luther Church, Emden, Germany) LARIS 1001
JOHANN CHRISTOPH BACH:  Ein feste Burg –Douglas Bush (1985 Schönfield/Parish Church, Dornheim, Germany) KBYU 9603
AARON DAVID MILLER:  Fantasy-Improvisation on Ein feste Burg –Aaron David Miller (1979 Fisk/House of Hope Presbyterian Church, St. Paul, MN) Pipedreams Archive (r. 5/2013)
REGER:  Denn der Herr ist freundlich/Ein feste Burg, fr Psalm 100, Op. 106 –International Reger Choir/Gabriel Dessauer, director; Ignace Michiels (1985 Mayer/St. Bonifatius Church, Wiesbaden, Germany) Dessauer 2004
Filler – BACH (see above)
Hour 2
BACH:  Cantata No. 80, Ein feste Burg (opening chorus)  –Empire Brass Quintet; William Kuhlman (1978 Sipe/Center for Faith and Life, Luther College, Decorah, IA) Telarc 80614
DANIEL GRONAU:  Ein feste Burg –Matteo Venturini (2005 Ghilardi/Church of San Rocco, Larciano, Pistoia, Italy) Brilliant Classics 95310/20
GERHARD KRAPF/HELMUT WALCHA/PAUL SIFLER:  Ein feste Burg –John Eggert (1983 van Daalen/Jehovah Lutheran Church, Saint Paul, MN) Pipedreams Archive (r. 11/20/83)
SIGFRID KARG-ELERT:  Ein feste Burg, Op. 65, Book V, no. 3 –Elke Volker (1911 Steinmeyer/ Christuskirche, Mannheim, Germany) Aeolus 10991
MAX REGER:  Chorale-preludes, Ein feste Burg (Op. 135a; Op. 79b; Op. 67) –Friedhelm Flamme (1901 Sauer-2001 Scheffler/Lutherkirche, Bad Harzburg, Germany) Motette 12821
MAX REGER:  Chorale-Fantasy, Ein feste Burg, Op. 27 –Isabelle Demers (1944 Aeolian-Skinner/St. Andrew's Episcopal Church, Amarillo, TX) Acis 01901
Filler – REGER: Psalm 100 (see above)
On October 31, 1517, Martin Luther wrote to his bishop, Albert of Mainz, in what Luther viewed as a scholarly objection to several Church practices. He enclosed in his letter a copy of his "Disputation of Martin Luther on the Power and Efficacy of Indulgences", which came to be known as the Ninety-five Theses. Luther's intention was not to confront the Church, but nontheless, according to legend, on this same day he is said to have tacked a copy of his theses on the door of All Saints' Church in Wittenberg, and Christendom has never been the same.