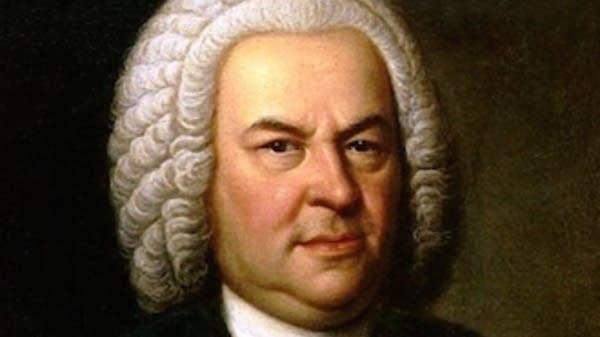 March 18, 2019
Out Bach #1911
…performance styles over the years have changed, but the genius of J. S. B. remains a constant.
Hour 1
BACH: Prelude & Fugue in g, BWV 535 –Hans Otto (1714 G. Silbermann/Freiberg Cathedral, Germany) Denon 7004
BACH: Prelude in e, BWV 533 –Albert Schweitzer (1931 Kern/Parish Church, Gunsbach, Alsace) Archipel 0141
BACH: Prelude & Fugue in e, BWV 533 –E. Power Biggs (1958 Flentrop/Busch Hall, Harvard University, Cambridge, MA) CBS 42657
BACH: Prelude & Fugue in e, BWV 533 –Gustav Leonhardt (1645 Hegerbeer-1723 F. C. Schnitger/Laurenakerk, Alkmaar, Netherlands) Deutsche Harmonia Mundi 7868
BACH (ed. Straube): Prelude & Fugue in A, BWV 536 –Dean Billmeyer (1904 Sauer/Michaelskirche, Leipzig, Germany) Rondeau 614546
**BACH: Partita, O Gott, du frommer Gott, BWV 767 –Arthur Poister (1950 Holtkamp/Setnor Auditorium, Crouse Hall, Syracuse University, NY) Westminster WST 14131 (LP)
BACH (trans. De Jong): Chorus, Bringet dem Herrn Ehre seines Namens, BWV 148 –Euwe and Sybolt de Jong (1721 F.C. Schnitger/Michaelskerk, Zwolle, Netherlands) DeJong 7
Filler – BACH: Partita BWV 767 (see above)
Hour 2
PETER PLANYAVSKY: Toccata Reloaded (after BWV 565) –Peter Planyavsky (2003 Rieger/Parish Church, Lockenhaus, Austria) Organ Promotion 8004
BACH: Prelude & Fugue in f, BWV 534 –Anthony Newman (1981 Rieger/Recital Hall, State University of NY-Purchase) Newport Classic 60001
BACH: Trio Sonata No. 6 in G, BWV 530 –Helmut Walcha (1645 Hagerbeer-1723 F. C. Schnitger/Laurenakerk, Alkmaar, Netherlands) DG 477 6508
BACH (attrib.): Preludes and Fugues in G/g, BWV 557/558 –Simon Preston (1983 Klais/St. John's Smith Square, London, England) DG 449 212
BACH: Nun freut euch, lieben Christen, BWV 734a –Ewald Kooiman (1709 A. Silbermann/St. Etienne Abbey, Marmoutier, France) Aeolus 10761
BACH: Toccata & Fugue in F, BWV 540 –Jean Guillou (1988 Kleuker-Steinmeyer/Tonhalle, Zurich, Switzerland) Dorian 90151
Filler – BACH BWV 535 (see above)
**Note that the Westfield Center for Early Keyboard Studies is sponsoring a conference at Syracuse University (March 29-31, 2019) — Syracuse Legacies — focusing on the historic Holtkamp instruments on campus and their reason-for-being, Professor Arthur Poister.