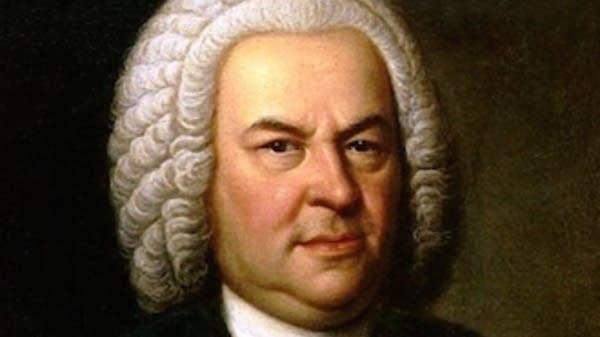 March 15, 2021
There's No Holding Bach #2111
 . . . original and unbridled interpretations of music by the incomparable Johann Sebastian.
Hour One
J. S. BACH (trans. ???):  Toccata in d, BWV 565 (played by a Dutch street organ of unknown provenance) PD Archive
BACH:  Fantasy in g, BWV 542/1 –Eric Brottier (2003 Mahler/Church of St. Martin, Suippes, France) Chordis & Organo 2003-01
BACH:  Prelude & Fugue in G, BWV 541 –Anthony Newman (1979 Rieger, Performing Arts Center/SUNY-Purchase, NY) Kleos 5107
BACH (trans Widor):  Mattheus-Final, fr Bach's Memento –Edward Berryman (1928 Kimball/Minneapolis Auditorium, MN) PD Archive (r.
BACH:  Menuet & Gigue, fr Cello Suite No. 1 in G, BWV 1007 –Charles Curtis, cello; Naren Budhakar, tabla; Anthony Burr (Klop chamber Organ) Bach Guild 2127
BACH:  Trio Sonata No. 3 in d, BWV 527 –Cameron Carpenter (Marshall & Ogletree International Touring Organ) Sony 88751
BACH:  Ricercare a 6, fr Musical Offering, BWV 1079 –Olivier Latry/1868 Cavaillé-Coll, expanded/Notre Dame Cathedral, Paris) La Dolce Volta 69
Filler – BACH: Menuet, fr Cello Suite No. 1 (see above)
Hour Two
BACH:  Fugue in d, BWV 539 (played by a Dutch street organ of unknown provenance) PD Archive
BACH:  Prelude in D, BWV 532/1 –Hanns Ander-Donath, recorded 1944 (1736 Silbermann, altered/Frauenkirche, Dresden) Studios Berlin 100 338
BACH:  Fugue in D, BWV 532/2a –Joan Lippincott (1984 Fritts-Richards/St. Alphonsus Church, Seattle, WA) PGM 115
BACH (arr. Klotz):  Brandenburg Concerto No. 2, BWV 1047 –Frans Berglund, trumpet; Thilo Muster (1985 Ahrend/Jesuit Church, Porrentruy, Switzerland) IFO Classics 7238
BACH (trans. DeJong):  Chaconne, Meine Tage in dem Leide, BWV 150/7 –Euwe & Sybolt de Jong (1721 F. C. Schnitger/St. Michael's Church, Zwolle, Netherlands) DeJong 7
BACH (trans. Messner):  Chaconne in d, BWV 1004 –Eric Plutz (1938 Kimball/St. John's Cathedral, Denver, CO) Pro Organo 7254
Filler –  BACH: Ricercare a 6, fr Musical Offering, BWV 1079 (see above)
Continuing support of PIPEDREAMS is provided in loving memory of Wesley and Lucinda Dudley by their family, with additional support from Walter McCarthy, Clara Ueland, and the Greystone Foundation, by Jan Kirchner on behalf of her family foundation, by the Art and Martha Kaemmer Fund of the HRK Foundation, in celebration of the life of Martha Hulings Kaemmer, and by listener-contributors to this public radio station. Additional support comes from Holtkamp Organ Company of Cleveland, OH, and Integrated Organ Technologies, Inc. of Roswell, GA, members of APOBA, the Associated Pipe Organ Builders of America, a collaborative of designers, creators, and maintainers of pipe organs found in religious and educational institutions, concert halls, and residences throughout the United States and beyond. An APOBA resource guide and member prospectus is available at APOBA.COM.