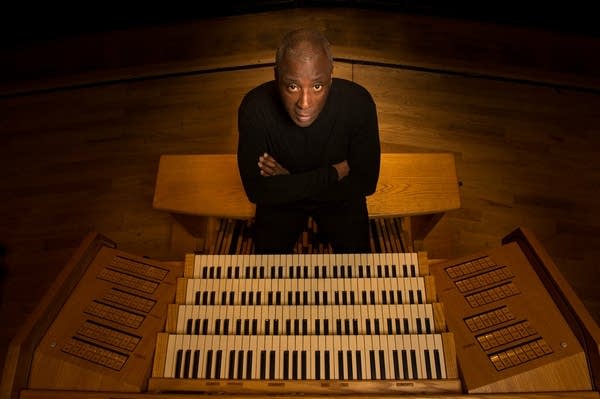 February 7, 2022
Color Abounds #2206
...African-American performers, composers and themes enrich our experience of the King of Instruments.
Hour One
FLORENCE PRICE:  Suite No. 1 for Organ –Nicolle Keller (Methuen) PD Archive (r. 8/4/21)
WAYNE MARSHALL:  Berceuse –Wayne Marshall (2014 Mascioni/Sanctuary of Our Lady of Fatima, Portugal) Base2 Music 07
SHARON J. WILLIS:  Agora Suite –Robert Ragoonanan (1998 Casavant/Church of St. Louis, King-of-France, Saint Paul, MN) PD Archive (r. 12/3/21)
ADOLPHUS HAILSTORK:  Great Day –Scott Lamelein (1864 Walcker-1949 Aeolian-Skinner/Memorial Music Hall, Methuen, MA)  PD Archive (r. 6/2/21)
IAIN FARRINGTON:  3 Pieces (Amazing Grace-Sometimes I feel like a motherless child-When I lay my burden down), fr Lay My Burden Down –Stephan Griffin (Methuen) PD Archive (r. 7/14/21)
Filler – PRICE (see above)
Hour Two
WILLIAM GRANT STILL:  Elegy –Philip Brunelle (1981 Holtkamp/Plymouth Congregational Church, Minneapolis, MN) Clarion 905
CALVIN TAYLOR (arr.):  This little light of mine, fr Spirituals for Organ (1998) –George Sargeant (1921 Skinner-1984 Casavant-1990 Barden/Old South Church, Boston, MA) PD Archive (r. 10/1/20)
TAYLOR (arr.):  Talk about a child that do love Jesus –Calvin Taylor (1994 Casavant/1st Baptist Church, Bowling Green, KY) MasterDisc 8413
FARRINGTON:  2 Pieces (Steal Away & Every time I feel the spirit), fr Lay my burden down –Iain Farrington (1994 Mander/St. John's College Chapel, Cambridge, England) Priory 1218
ALFRED HOLLINS:  Song of Sunshine.  PRICE:  2 Pieces (Retrospection & In a Quiet Mood).  ALCEE CHRISS III:  Rhapsody (After Art Tatum).  MARCEL DUPRÉ:  Preludio, fr Symphony No. 2, Op. 26 –Alcee Chriss III (1991 Ruffatti/Spivey Hall, Clayton State University, Morrow, GA) PD Archive (r. 4/14/18)
Filler – HAILSTORK (see above)
Continuing support of PIPEDREAMS is provided in loving memory of Wesley and Lucinda Dudley by their family, with additional support from Walter McCarthy, Clara Ueland, and the Greystone Foundation, by Jan Kirchner on behalf of her family foundation, by the Art and Martha Kaemmer Fund of the HRK Foundation, in celebration of the life of Martha Hulings Kaemmer, and by listener-contributors to this public radio station. Additional support comes from Solid State Organ Systems of Alexandria, VA, and the Syndyne Corporation of Vancouver, WA, members of APOBA, the Associated Pipe Organ Builders of America, a collaborative of designers, creators, and maintainers of pipe organs found in religious and educational institutions, concert halls, and residences throughout the United States and beyond. An APOBA resource guide and member prospectus is available at APOBA.COM.